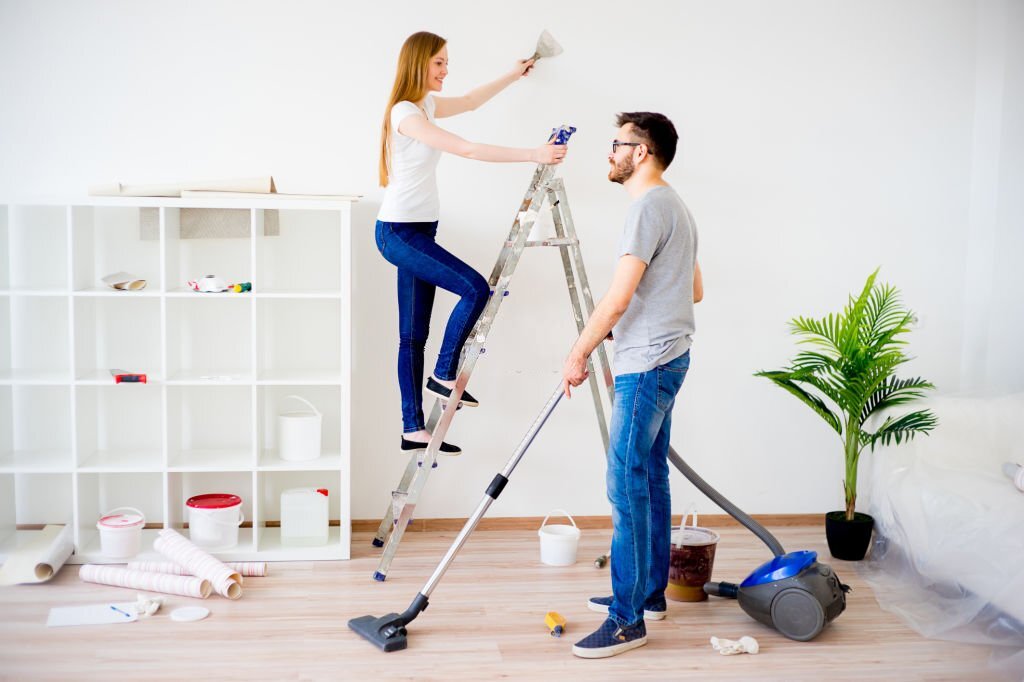 How To Select the Best Painter for Your Next Residential Project?
Selecting the right painter for a residential project is as important as the painting process itself. It is critical to choose a professional and skilled painter who can guarantee efficient and accurate job completion, resulting in a beautiful and long-lasting finish.
A professional painter will possess the necessary skills and expertise to execute the project to perfection, taking into account factors such as surface preparation, paint application, and finishing. Moreover, they will use high-quality paints and tools to deliver outstanding results that meet your expectations.
If you choose the wrong painter, you may encounter several issues such as shoddy workmanship, expensive mistakes, and delays. Therefore, it is essential to find a reliable and experienced Painter who understands your project's needs and delivers results that meet or exceed your expectations.
A skilled painter possesses a profound understanding of the materials, tools, and techniques required to complete the job efficiently and effectively. They know surface preparation techniques, choose the right paint products, and apply them correctly for optimal results.
How Do You Find Potential Painters for Your Residential Project?
To ensure you find a reliable Painter for your project, there are several tips you can follow.
#1. Ask for Referrals: Consider asking friends, family, or neighbors for referrals. If they had a positive experience with a painter, they will likely do a good job for you too.
#2. Check Online Reviews: You can also check online reviews on platforms like Yelp, Google, or Angie's List to see what other customers have to say about the quality of work a Painter has done. This will give you an idea of their skills and reputation.
#3. Check Licensing and Insurance: Make sure that the painter you hire is licensed and insured. This will protect you from liability in case of any accidents or damages that may occur during the project. By following these tips, you can find the right painter for your needs with confidence.
What Questions Should You Ask a Potential Residential Painter?
If you are looking to hire a residential Painter, there are some important questions that you should ask to ensure you are hiring a qualified and reliable professional.
#1: Can You Provide References: This is an excellent way to gauge the quality of their work and their level of professionalism. Once you have received references, follow up with them to get a better understanding of their experience with the Painter.
#2: What is Your Experience: It is important to determine their level of expertise and whether they are capable of handling your project. Find out how long they have been painting, what types of jobs they have completed, and whether they have experience with the specific paint and surfaces in your home.
#3: Are You Licensed and Insured: Hiring a licensed and insured painter can provide you with peace of mind and ensure that they are qualified and protected in case of an accident. Always ask for proof of their license and insurance before hiring them for your project.
What Should You Consider When Reviewing Quotes?
When reviewing quotes to hire a Painter for your project, there are several important factors to consider.
#1. Scope of Work: The first is the scope of work provided by each potential painter. It is important to ensure that each quote includes the same level of detail regarding the work that will be done, the materials that will be used, and the steps that will be taken to prepare the surfaces before painting. By doing this, you can make an accurate comparison between the different quotes.
#2. Pricing: While pricing is an essential consideration when choosing a painting service, it should not be the sole factor influencing your decision. In addition to looking for a reasonable price, it's also important to consider the quality of work, the experience of the contractor, and any other factors that could impact the end result. Remember, the lowest quote may not always equate to the best option.
#3. Experience and Reputation: You should look for a painter with a good reputation and experience in the industry. You can check online reviews and ask for references from each contractor to help you evaluate their reputation. It is also important to consider how long each Painter has been in business and whether they have experience with your specific type of project.
Final Overview
When choosing a Painter for your upcoming residential project, there are several essential aspects to consider. It is crucial to invest adequate time and effort into thoroughly researching and evaluating potential candidates. Doing so will guarantee that you select a skilled, dependable, and capable Painter who can provide you with exceptional results that meet your unique requirements and preferences.